Featured Apprentice Story
Boeing UK Ltd
Aircraft Maintenance Technician Apprentices - Millie Jones, Emmanuel Sam, Thomas Rowlands and Oliver Fairhall
The Boeing UK Apprenticeship Scheme places individuals with teams who provide aircraft maintenance services to government and airline customers in both the commercial and defence sectors. When the pandemic started, all Boeing UK Apprentices were offered the option to work from home however Millie, Emmanuel, Thomas and Oliver chose to remain operational, worked on multiple aircraft, and continued on their rotation programme. Relocating during COVID-19 would have been a challenge for any young person however these individuals took it in their stride and moved every six months in order to support the aircraft programmes they were working on.


In the last year or so, they have each had an integral role on the maintenance of key UK defence platforms such as the RAF's Chinook, a multi-role helicopter fleet based at RAF Odiham, which moved supplies and people across the UK, and acted as an air ambulance to bring patients to NHS Nightingale hospitals. They were also part of the Boeing team supporting the maintenance and readiness of the C-17 fleet at RAF Brize Norton, which played a critical role in carrying out strategic aeromedical and pre-emptive repatriation, including transporting 16 pallets of PPE to frontline NHS staff and delivery of vaccines to sovereign overseas bases.


As their rotations continued, these key individuals were finally relocated to RAF Lossiemouth, the home of the UK's P-8A Posideon fleet. They were the first Boeing cohort to be based in Scotland and witnessed the fleet grow from one to seven aircraft within 18 months, with nearly all aircraft deliveries taking place throughout the pandemic. The fleet will eventually grow to nine, with more than 200 Boeing employees expected to be based at RAF Lossiemouth focused on maintenance, training and support.


They have been endlessly praised for their commitment, resilience and hard work day-to-day as managers have shared they would not have been able to get through peak periods of work without them.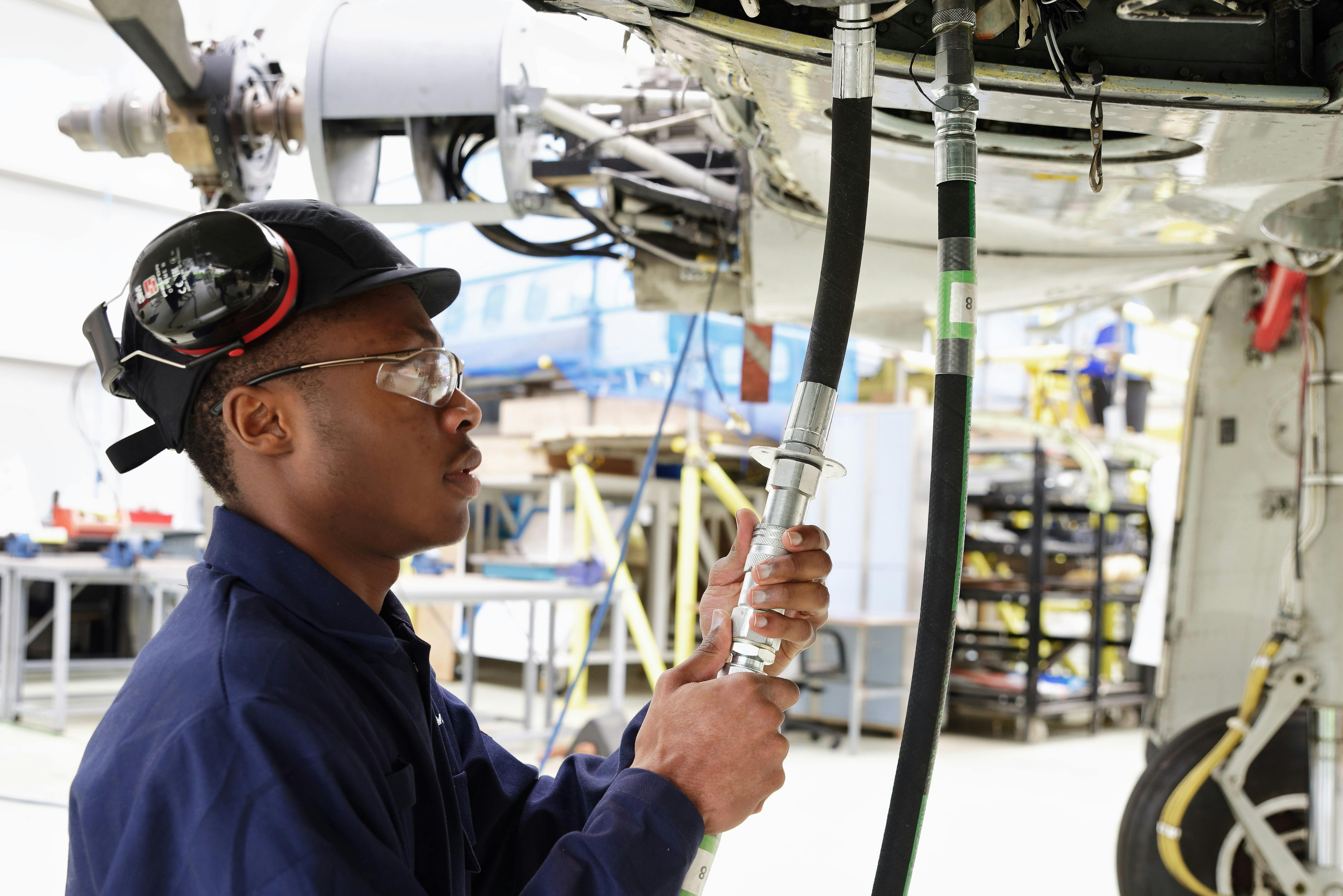 Under the Boeing UK Apprenticeship Scheme, the Aircraft Maintenance programme is uniquely underpinned by the European Union Aviation Safety Agency (EASA) Aircraft Engineers Licence. Since September 2018 Thomas, Millie, Emmanuel and Oliver have studied towards an EASA Aircraft Maintenance Engineers Licence, passed NVQ Level 3 in aircraft maintenance engineering and other specialist training.



During the apprenticeship they have been trained in all disciplines such as airframe, propulsion and avionics of fixed wing and rotary aircraft maintenance engineering. Main tasks which have been completed so far whilst on the programme include; performed routine scheduled aircraft maintenance, performed unscheduled defect rectification, fault find and rectification, performed aircraft modifications, used and followed Approved maintenance documentation, adhered to Health & Safety policies and procedures and worked to given time scales.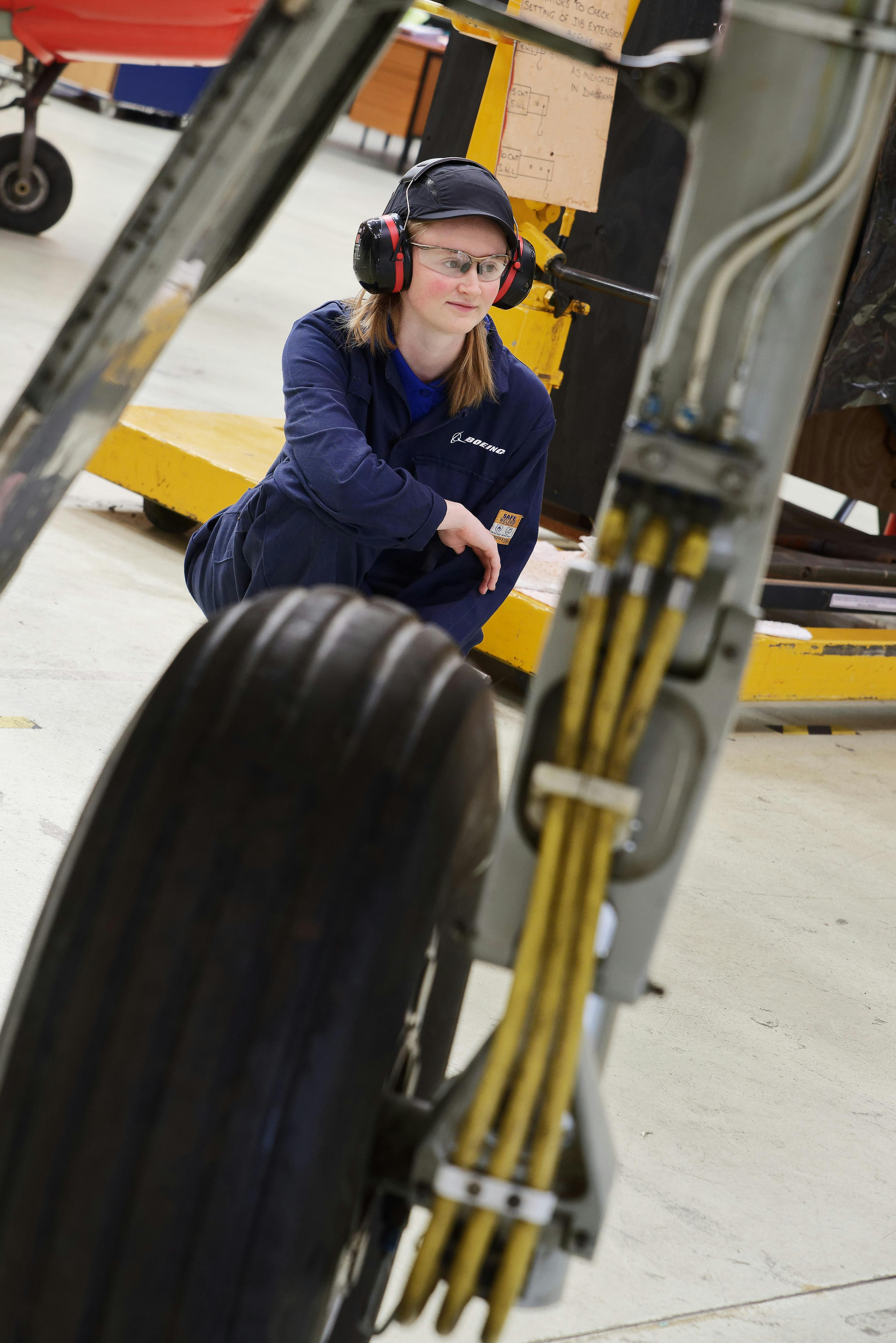 Since the pandemic started locations shifted and job roles changed to fit the emerging needs of the business and the apprentices at all times remained professional and continued to show how valuable they are. On completion of their 3-year apprenticeship scheme this year - and as newly-graduated from the apprentice scheme - they now all have permanent roles with Boeing and opportunities to travel all over the world to maintain Boeing aircraft. From the skills and training developed whilst on the apprenticeship scheme they will be qualifying as dual traded technicians in mechanical and electrical engineering.



As one of the first cohorts of Boeing UK Aircraft Maintenance Apprentices, these individuals have stood out as exemplary role models and are leading the way for future apprentice cohorts, laying a path for them to follow. They are now leveraging their early careers experience to participate in external speaking activities with Boeing, such as the Millie who will speak at the upcoming RAeS Careers in Aerospace Fair, and Oliver who was recently a panel member on Careers in Aerospace talk at the Boeing Innovation Forum in Glasgow, helping to inspire the next generation of aerospace leaders.