Featured Apprentice Story
Go-Ahead Group
Jay Rodgers is an engineering apprentice for bus firm East Yorkshire. This year they won 'Apprentice of the Year' at the Society of Engineers Safety and Sustainability awards.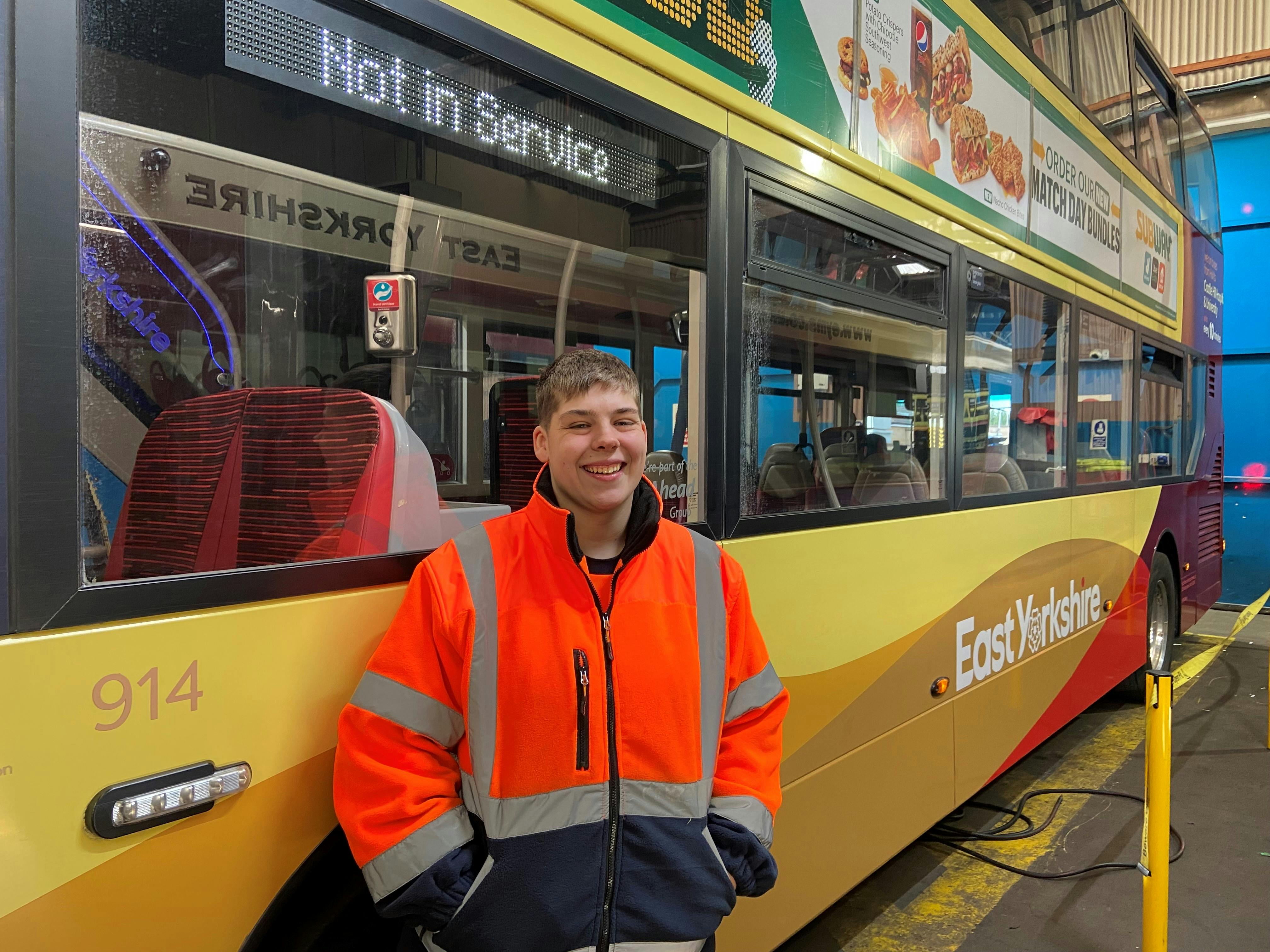 Go-Ahead Group is one of the UK's leading public transport providers. With a global workforce of 28,000, we also run bus services in Singapore and Ireland and rail contacts in Germany and Norway. We are the largest operator of London's iconic red buses, while our regional bus services accounting for 11% of the UK market. We also manage the UK's biggest rail franchise, Govia Thameslink Railway.
We pride ourselves on operating a sustainable business model that strives to meet the needs of its customers and serve local communities alike. We train, develop and invest in our workforce in order to develop the future of transport.
In 2018 Go-Ahead took an industry-first decision to offer bus driver apprenticeships in house. This apprenticeship programme is the only one of its kind in the UK. It builds on our solid track record of training and development and recruiting from diverse backgrounds. We believe that our workforce should represent the communities that we serve.

Jay first became interested in vehicle maintenance and engineering while helping their stepdad fix their car, realising: "It's like Lego, but bigger." However, at their sixth form the primary focus was preparing for university. Jay wasn't aware of what apprenticeships had to offer. After completing A-Levels, Jay went to Hull College and applied for apprenticeships across the county, securing a job at East Yorkshire in their Hull depot.


Over the last three years, Jay has learned how to diagnose and inspect buses, and is now officially in charge of inspecting buses. This is a complex task that often involves fixing faults, solving problems and ensuring colleagues' and passengers safety.

The bus industry has lost colleagues during the pandemic; however, they continue to strive to be successful in their careers whilst supporting each other to provide the best possible service to our communities and helping to rebuild the economy with their selfless determination, enthusiasm and commitment to the business and the transport sector to keep London and the UK moving.