Featured Apprentice Story
Hays Travel
Demi-Leigh Long was an apprentice in our Fulwell branch when the pandemic struck. As a retail apprentice, her role included serving customers and making sales, as well as assisting with the day-to-day operation of the branch and processing documentation. But when the first lockdown hit, Demi suddenly found herself having to work from home alone without any of the face-to-face support of her colleagues. She had to learn from home by herself and manage tasks that she had never done before with only zoom support. While obviously daunting, Demi tackled the challenge head on with positivity, adaptability, self-motivation, and resilience. Demi quickly learned to manage her time and to multitask, taking calls from customers, completing admin tasks as well as proactively using social media to connect with clients. And all of this was on top of her academic apprentice work!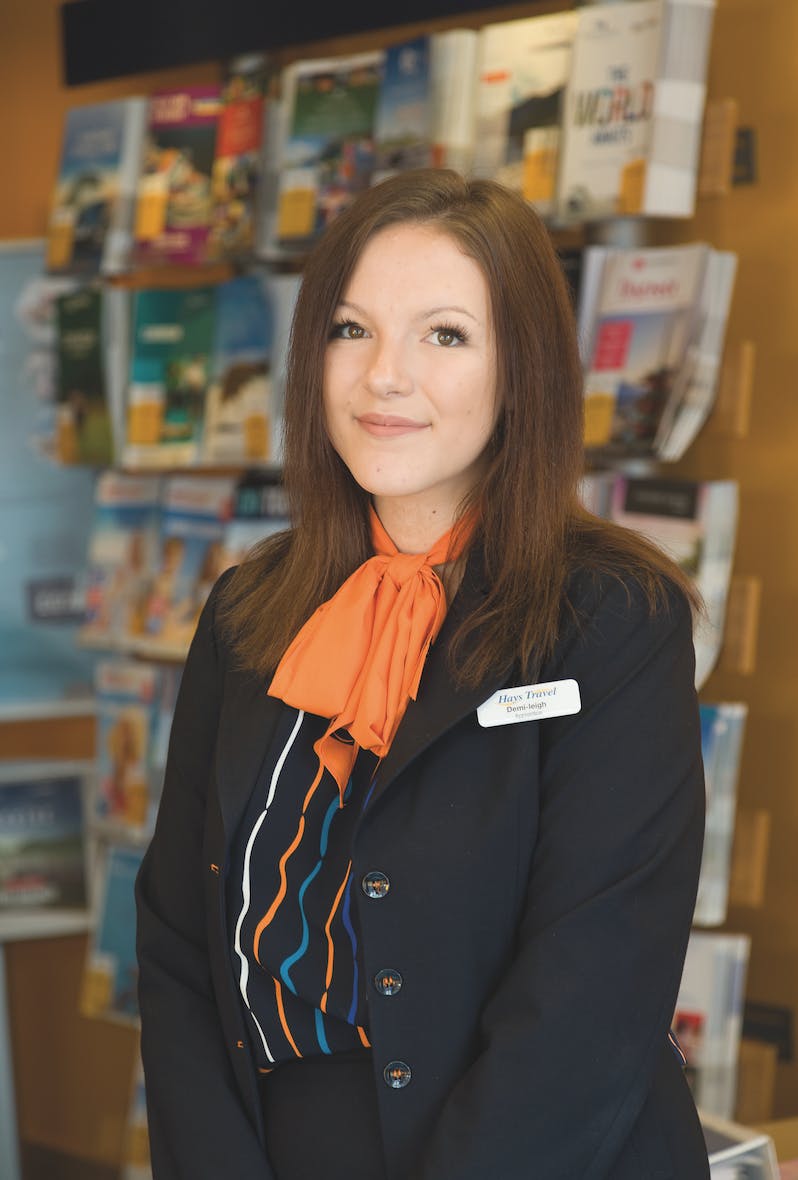 Being thrown in at the deep end like this built Demi's confidence and perhaps helped her to flourish in a way that would not have been possible otherwise. While lots of Demi's apprentice peers were on furlough focussing solely on their academic work, Demi became a vital part of the team also taking calls from customers and making amendments. As the pandemic went on, Demi continued to show resilience and a strong work ethic, problem solving for herself where she might have used to need to go to colleagues for advice. She has used her initiative and is unafraid to challenge any situation she is faced with through these uncertain times. Where even the most experienced of staff might struggle, Demi has kept her cool, adapted and remained positive. Her colleagues say it has been wonderful to watch her grow, not only as a travel consultant, but as a young person.


Demi initially worked from home for her branch during the lockdown and then moved on to our Save the Sale team, which included the very best sellers. Demi was the only staff member from her branch working during the pandemic without a manager or assistant manager so she had to be very self-motivated and robust. During this time Demi has excelled in all areas and her skill set has increased massively. Demi had to learn quickly to adapt to communication methods, working online, with no face-to-face contact with customers. Demi used her new skills to ensure her branch social media page was constantly updated and customers were contacted via telephone, messenger and Facebook.
Prior to the pandemic Demi lacked confidence and never once hit her sales target. Demi's motivation and determination has been inspirational, she salvaged bookings whilst working on Save the Sale to ensure no profit was lost for the company and she did everything in her power to save every booking and encourage customers to re book. Demi hit her sales target in September 2021 for the first time which is a huge achievement in these difficult times and she has already over achieved her high flyer sales target in October. In Demi's words she is now 'obsessed' with numbers and constantly reviews the sales reports for her personal performance and that of her branch. She is constantly looking at what she has achieved and what more she can do.

Demi quickly adapted to working with new people whilst working on Save the Sale and due to her being the only person in her branch working, she quickly built relationships with new managers from other areas. Demi's confidence has grown massively; she now has belief in herself and can work independently, she has gained knowledge in all areas of the business and has recently developed confidence in selling cruise.
Demi has already started to progress her career and has taken on the role of being a mentor to a new apprentice, using her own experience and coaching skills to support a less experienced apprentice. Demi continued through the pandemic to achieve her apprenticeship, achieving a pass in her knowledge test and a merit in her professional discussion, so she is now fully qualified. Demi is a committed member of staff who is a credit to the company and we are all looking forward to seeing her flourish further in her career.