Featured Apprentice Story
Learning Curve Group
Ethan joined the marketing team a year ago with little marketing knowledge or experience but an amazing professional, 'get your hands stuck in' attitude. He is studying towards his Digital Marketer Level 3 apprenticeship and is on track to complete early.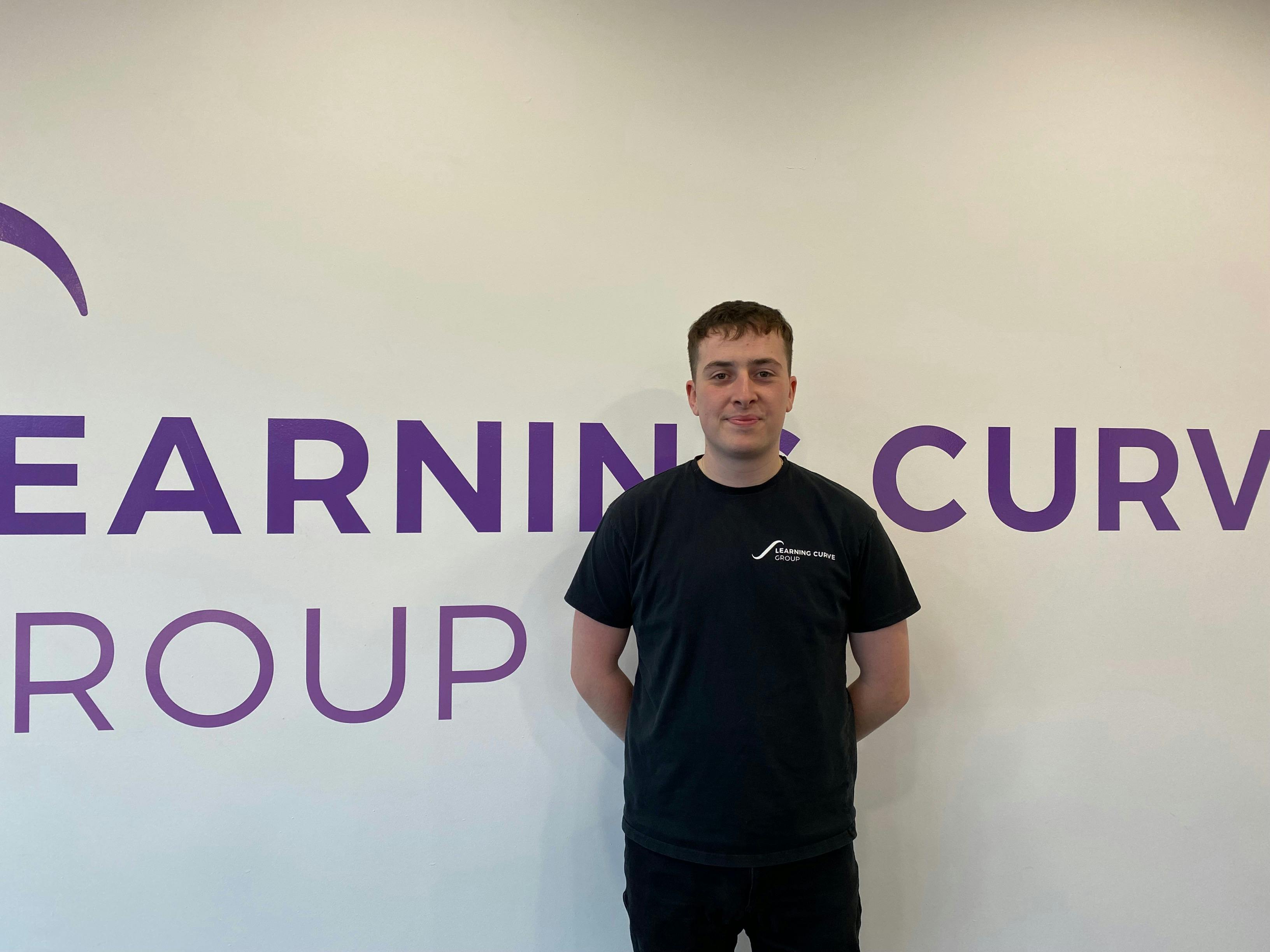 Initially, Ethan's role was to provide support to the marketing team with social media posts, graphic design, social media ads, research, email campaigns, and general administration. He soon became the 'go to' person for our internal talent team, supporting them in advertising the vacancies we have in the organisation. His graphic design skills have come on absolutely fabulously and it's clear he has an 'eye' for design, not being afraid to try new things. He has a vision of what he wants to create and does his own research to figure out how to achieve it.
Ethan has impressed so much that, when the team recently restructured, he applied for and was successful in getting a permanent position with the business on completion of his apprenticeship and he has began to move into those duties and responsibilities now. He is now responsible for working with his new line manager to market an entire business unit which is no doubt a challenge for him but one he has grabbed with both hands and is excelling in.
Ethan's new role as part of the employability marketing team is instrumental to business growth and development. He has a clear vision to improve business processes, working closely with the sales and operational teams to ensure that marketing campaigns are executed and followed up in the right way. He has built strong relationships with colleagues across the business, and is not afraid to offer his opinion or suggest changes that mean we are offering a better learner experience.