Featured Apprentice Story
Unsworth Sugden
Alice Deeping was recruited as a Social Media Apprentice to help the business expand it social media services for clients and has shown significant commitment and enthusiasm for her role from the start. Joining the business in February 2020, Alice had only one month to get to know new team members before lockdown required her to adapt to remote working.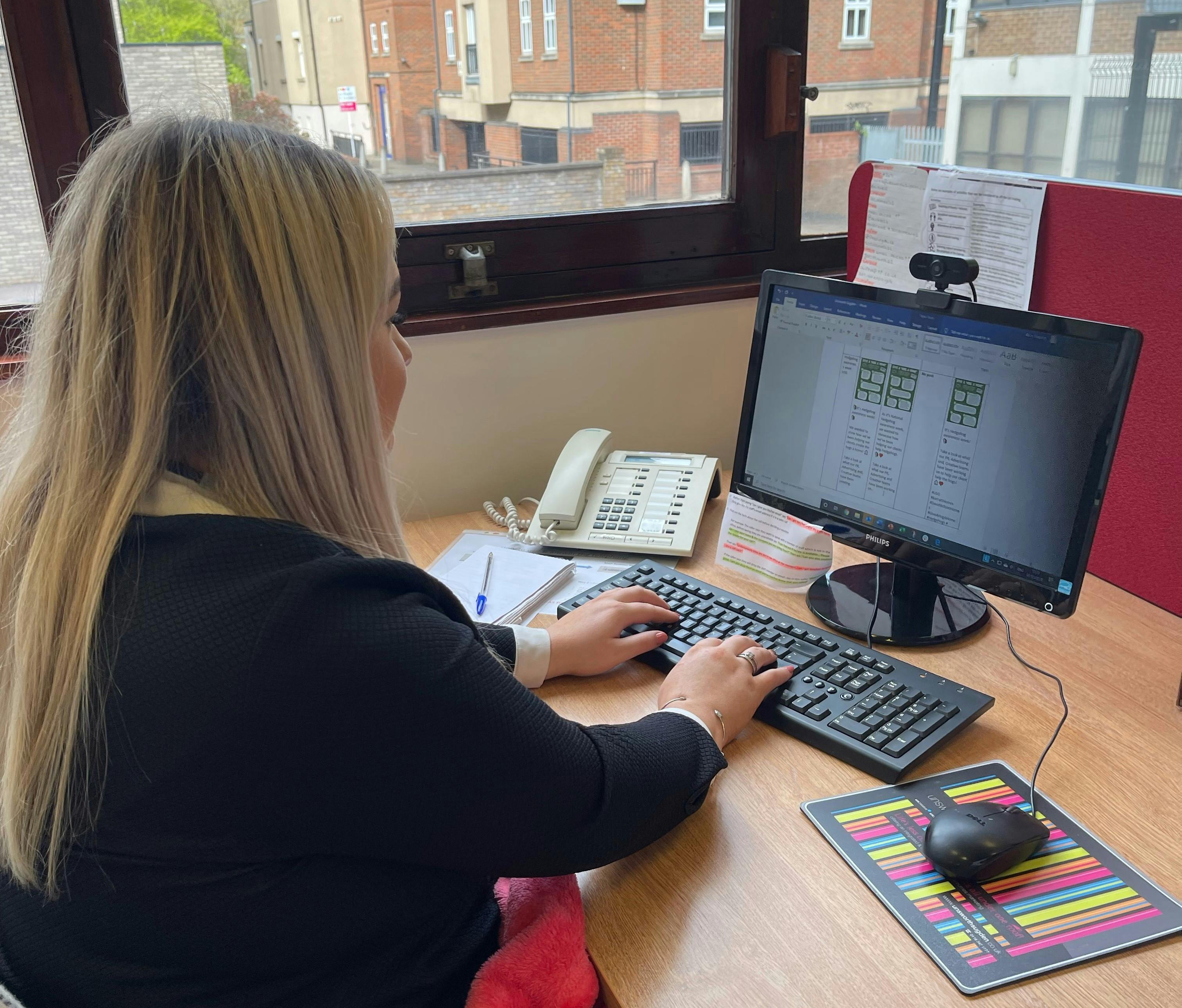 Alice joined Unsworth Sugden, a marketing and PR agency located in the heart of Leicester, as a social media assistant to join its growing team and help the business to expand. Joining the business in February 2020, Alice had only one month before lockdown required her to work from home.

From the start, Alice showed enthusiasm and commitment, taking steps to refresh her written English skills, accessing CPD opportunities online including via LinkedIn Learning and YouTube, while she worked from home. Although she was confident in the practical aspects of using social media. Alice appreciated that spelling and grammar are core skills in presenting a professional image, and she worked hard to improve the quality of her written work.

Alice has also made an impact on the wider team by acting as an exemplary role model for the behaviours and soft skills that contribute to the overall professionalism and efficiency of the agency. The modules she has covered within the apprenticeship set out the essential principles and expectations of good business administration and has used these to improve ways of working across the entire team.

Alice has successfully completed her apprenticeship and achieved a Level 3 diploma in Business Administration enabling her to move on to the next step in her career. She is now working as a social media assistant for Unsworth Sugden in a permanent full-time role, enabling the business to move on and recruit a replacement apprentice. Alice will then be involved in the training and development of the new apprentice, helping her to develop new skills as she grows in her role.

In September 2021, Alice was named as Apprentice of the Year in the Leicestershire Live Women in Business Awards and was presented with her award by TV's Emma Jesson at the King Power Stadium in Leicester.