Featured Apprentice Story
Rainbow Birstall Day Nursery
During the pandemic Hannah Wilson's role has been to support in the baby room of the nursery as an Early Years Educator Apprentice. She has adapted to COVID-19 requirements relating to cleaning, PPE and parents being unable to come inside the setting. Hannah adapted practice on sharing information with parents and made use of the tablets to use their app for communicating with parents,

At the start of Hannah's Early years Educator Level 3 apprenticeship, it became clear that we would need to make some adjustments to support Hannah's learning. We agreed that 1-1 instead of group webinar sessions would be most effective to support Hannah's visual impairment and learning needs. During our face-to-face visits I used a blue overlay and supported Hannah with using the Onefile system.

Hannah had a large amount of support from her employer in assisting her to access Onefile in between visits and we agreed more regular visits to support Hannah. Due to the pandemic unfortunately, we then had to complete most of the Hannah's apprenticeship remotely which did make it more difficult. We utilised zoom sessions and adapted font sizes on documents, I would email the slides so Hannah could adapt these on her own device. Hannah showed commitment throughout the apprenticeship despite challenges she faced and didn't give up.

Hannah had some reasonable adjustments agreed for her end Point Assessment including a reader for MQT, changes to font size, a blue overlay for text and agreed break time in the Professional discussion. We spent time preparing together for EPA, completing several mock PD's together and I was so proud of Hannah when she achieved a distinction at EPA meeting all distinction criteria.

Hannah's statement: "Through my level 3 nursery practitioner apprenticeship I faced and overcame a number of challenges. From Having mild learning difficulties to the challenges we have all faced throughout the covid-19 pandemic, that has been a particularly arduous time for everyone. I had also recently suffered slight permanent vision damage. This had a huge impact on my self confidence, emotional wellbeing and the prospect of moving into a career in childcare was very daunting, however this was something I desired to achieve despite my difficulties. Rainbow nursery offered me the opportunity to fulfil my aspirations. Along with the excellent mentoring, tutoring and 1-1 support from assessor Nola Beehl. With her exceptional support, encouragement and a tailored learning plan to suit my learning needs. Not only was I able to complete my level, I was able to accelerate my learning and pass with distinction.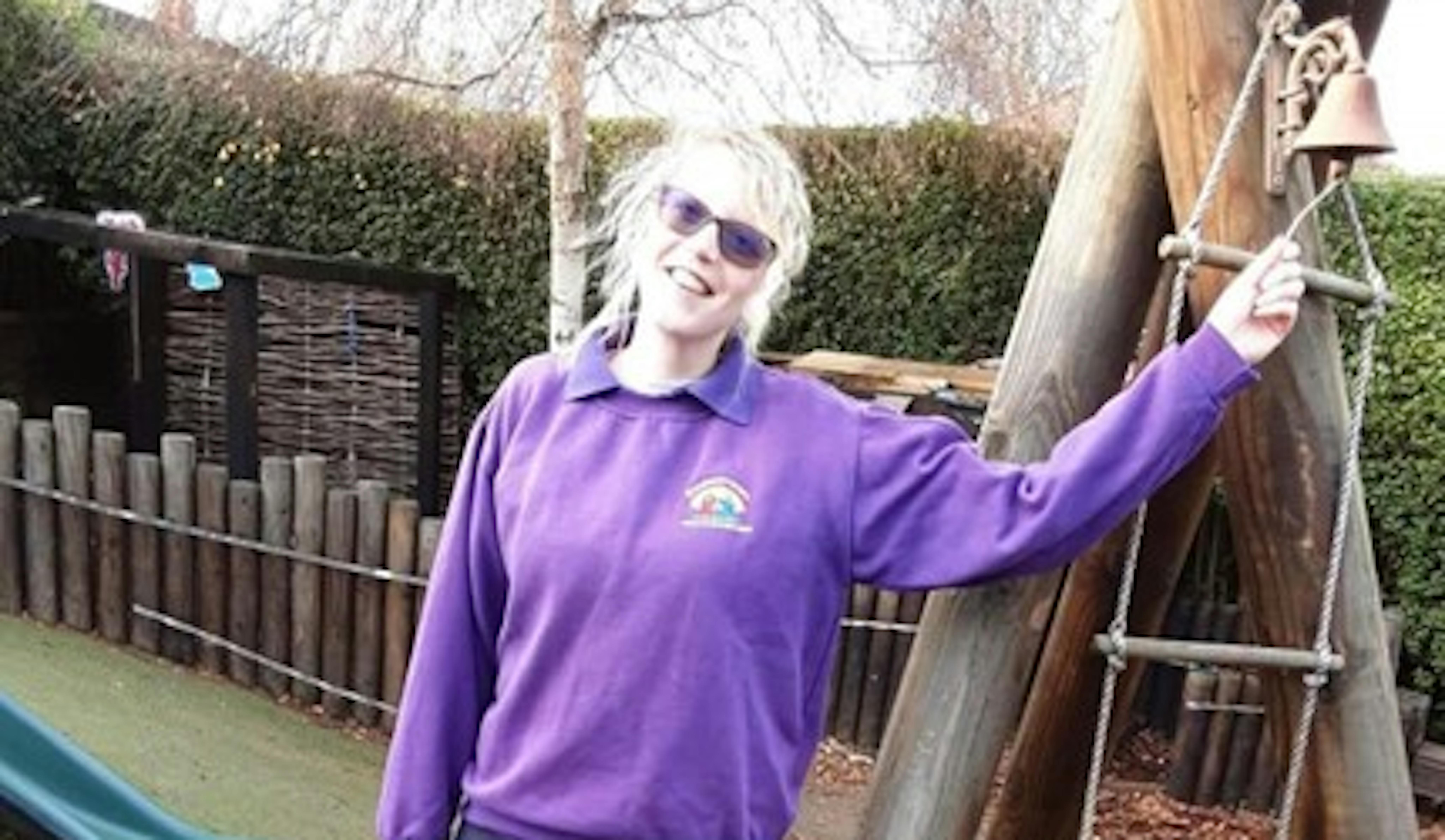 Hannah is a gentle person who has always had a love of children and learning and developing her knowledge and skills to improve herself. She takes on all learning courses with enthusiasm. Even though Hannah has 2 children, a home to keep and various personal disabilities with her eyesight and frequent headaches, she will always make time to ensure her studying is sent in on time and to a very high standard.

Through COVID although not working due to isolation, she still kept up with developing herself by doing online courses and completing all work set by her training provider to ensure she was always moving forward. We are sure Hannah will put all her effort and commitment into her new venture as she trains to help others with their eyesight .