Featured Apprentice Story
Co-op Funeralcare
Graeme Bolland is a Funeral Director, who is currently undertaking the level 3 Funeral Director apprenticeship. His role focuses heavily on arranging funerals, supporting Funeral Arrangers, and caring for families, whilst conducting on the day of the funeral.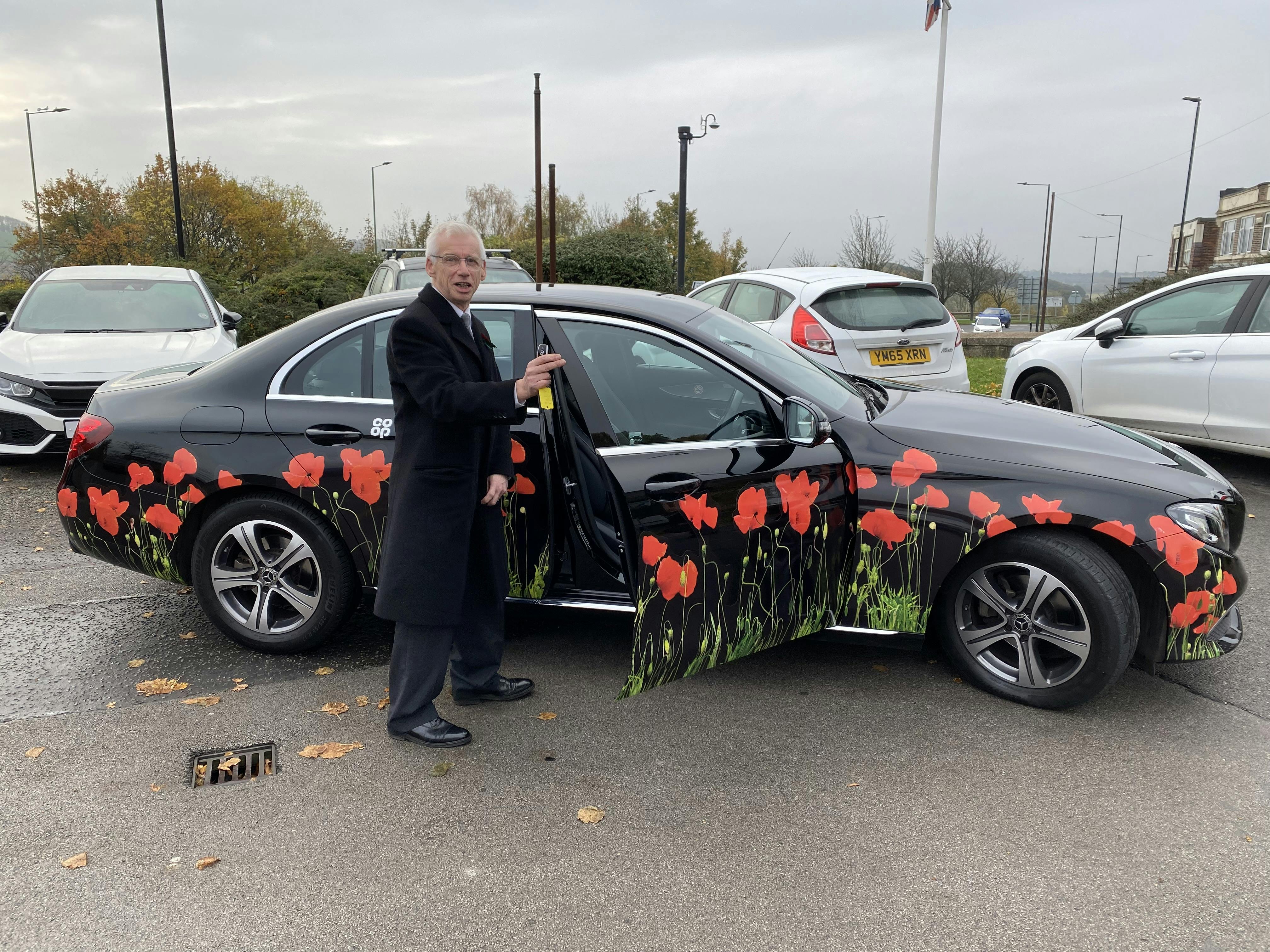 Being a Funeral Director, Graeme's working world changed drastically following the Covid-19 pandemic. What was once a generally steady paced working week, rapidly became an unrecognisable environment. As England sadly saw its death rate soar, so did the demand of the funeral industry. Long gone were face to face appointments to arrange a loved one's funeral.

With social distancing a new norm, came telephone arrangements and closed doors of our funeral homes. Worlds apart from our supportive squeezes of the hand and empathetic body language. Our welcoming safe spaces were now empty, becoming cold and clinical. A number of colleagues had to shield, meaning human contact was even more so restricted.

This saw Graeme arranging and conducting many funerals in a short period of time. Where he may have conducted two to three funerals in a week, he was now doing the same within a working day, if not more. Based at Doncaster Care Centre, the need for funerals was high. In addition, Graeme was also the acting Funeral Director for two other branches. Graeme faced such challenges head on, not afraid to get stuck in…all whilst working towards his apprenticeship. His role has led him to gain unprecedented experience, which he has been encouraged to reflect on for his studies. He has done so with a smile on his face, keeping his team motivated, cheering them on each step of the way.

Recently, Graeme has gone on to be the Funeral Director for two busier funeral homes. Both branches were experiencing difficulties, but yet again, Graeme did not falter. Though he was moving away from working at the Doncaster branch, Graeme was still more than happy to conduct funerals and support families from there – many of whom, he had previously supported before, and during, the pandemic. Many families request Graeme conduct their loved one's funeral, due to his genuine care and empathy for people. This truly speaks volumes.

This wonderful gentleman has gone above and beyond, to strengthen the work force at his current branches. Physically and mentally, he has been pushed beyond his limits, however, his admirable stoicism is unchanged. There are simply not enough words to express how committed and hardworking he is. Colleagues and families alike are very fond of Graeme and his attentive nature. He is the first to work and last to leave and deserves recognition for his continuous efforts. He is resilience, determination and sincerity brought to life.