Featured Apprentice Story
Go-Ahead Group
Bus driving is often seen as being mainly a male profession – with only about 10% of bus drivers being women. However, Koli Begum is proving that times are changing and more women are coming into the role. Koli was an apprentice bus driver for Go-Ahead London, who are the biggest operator of London's iconic red buses. She now mentors' other apprentices who are coming onto the programme.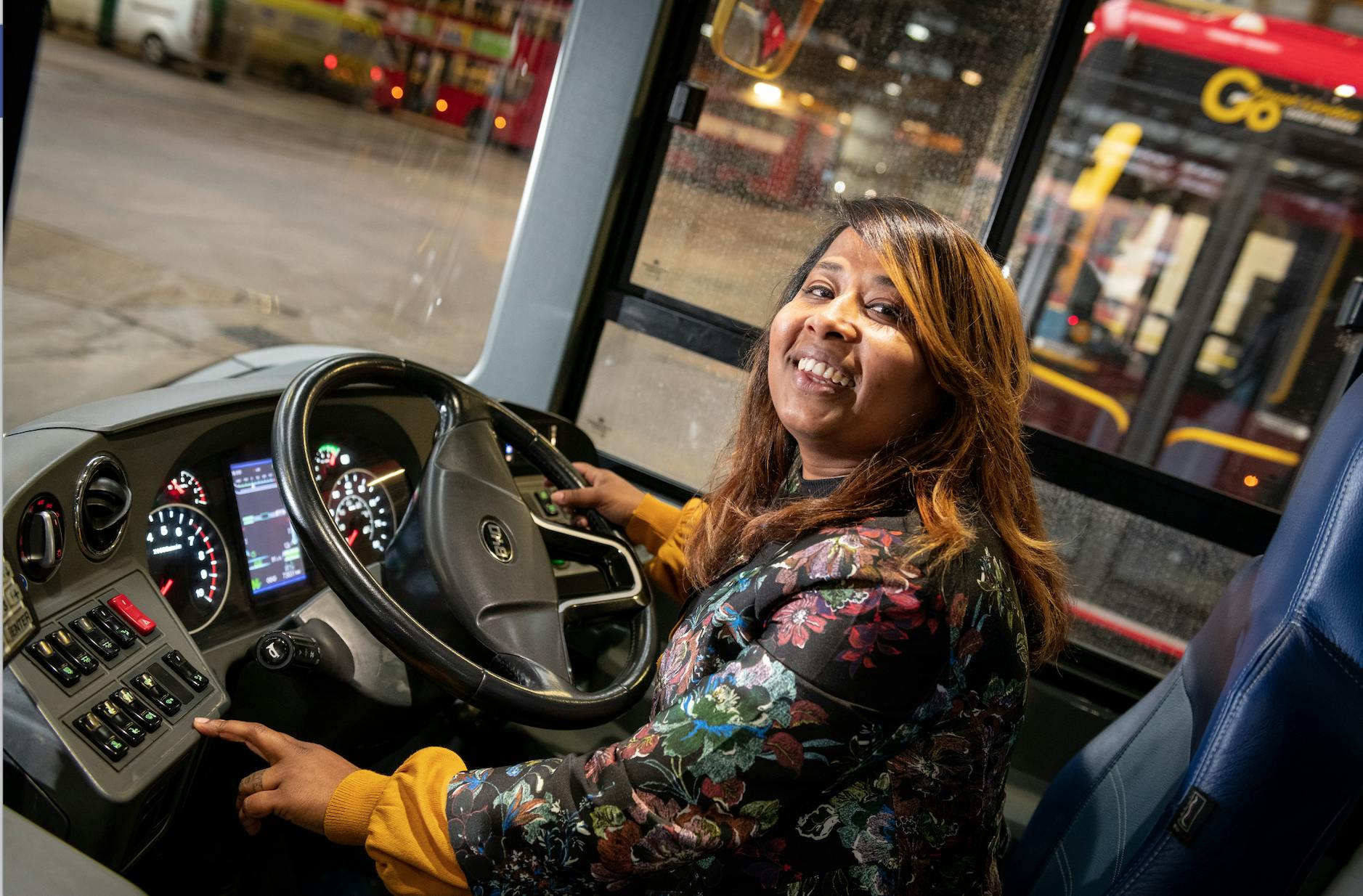 At Go-Ahead Group, we pride ourselves on operating a sustainable business model that strives to meet the needs of its customers and serve local communities alike. We train, develop and invest in our workforce in order to develop the future of transport.
In 2018 Go-Ahead took an industry-first decision to offer bus driver apprenticeships in house. This apprenticeship programme is the only one of its kind in the UK. It builds on our solid track record of training and development and recruiting from diverse backgrounds. We believe that our workforce should represent the communities that we serve.

As a primary carer for her children, Koli was worried that she wouldn't be able to balance her personal life with being a bus driver. Luckily, her fears were unfounded. She soon learned how flexible apprenticeships can be for working mothers and also realised how many skills you can learn at any age.

Koli has been able to bring a lot of the skills she gained as a primary caregiver to the bus driving profession. She raises awareness in her time off work for special needs and recognises when other passengers are facing difficulties.

During her time as an apprentice, Koli has been able to develop and grow – while remaining positive, upbeat and by raising the profile of bus driving for women.