Featured Apprentice Story
Central Bedfordshire Council
Daniel Uttley-Wren and Niamh Welch, are Independent Living Apprentices, and have been required to work across all areas of Independent Living within Central Bedfordshire Council. This has had a huge impact on keeping our 'Living Well' older persons service & Prevention of homelessness service delivering outcomes and keeping our customer safe.

Apprentices are responsible for providing effective day to day delivery of Housing management functions across Central Bedfordshire Council's Independent Living schemes/properties, helping residents to sustain their placements/tenancies, and remain safe and well. This includes the Health & safety of residents/visitors and working with customers to create suitable pathways into secure permanent accommodation.

The apprentices have developed strong negotiator and good listening skills, become resilient and able to deal with difficult and complex situations. Apprentices have been required to work with colleagues and external agencies to source opportunities for customers to access employment or training courses.

As well as developing their knowledge of Housing Legislation, the relevant Care Act and Welfare benefits/legislation. Apprentices are responsible for their own caseload, assessing customers' needs and risks, recommending specific customer focused actions. Ensuring that quality and standards are maintained within their area of responsibility, delivering a high quality, efficient and effective customer focussed service.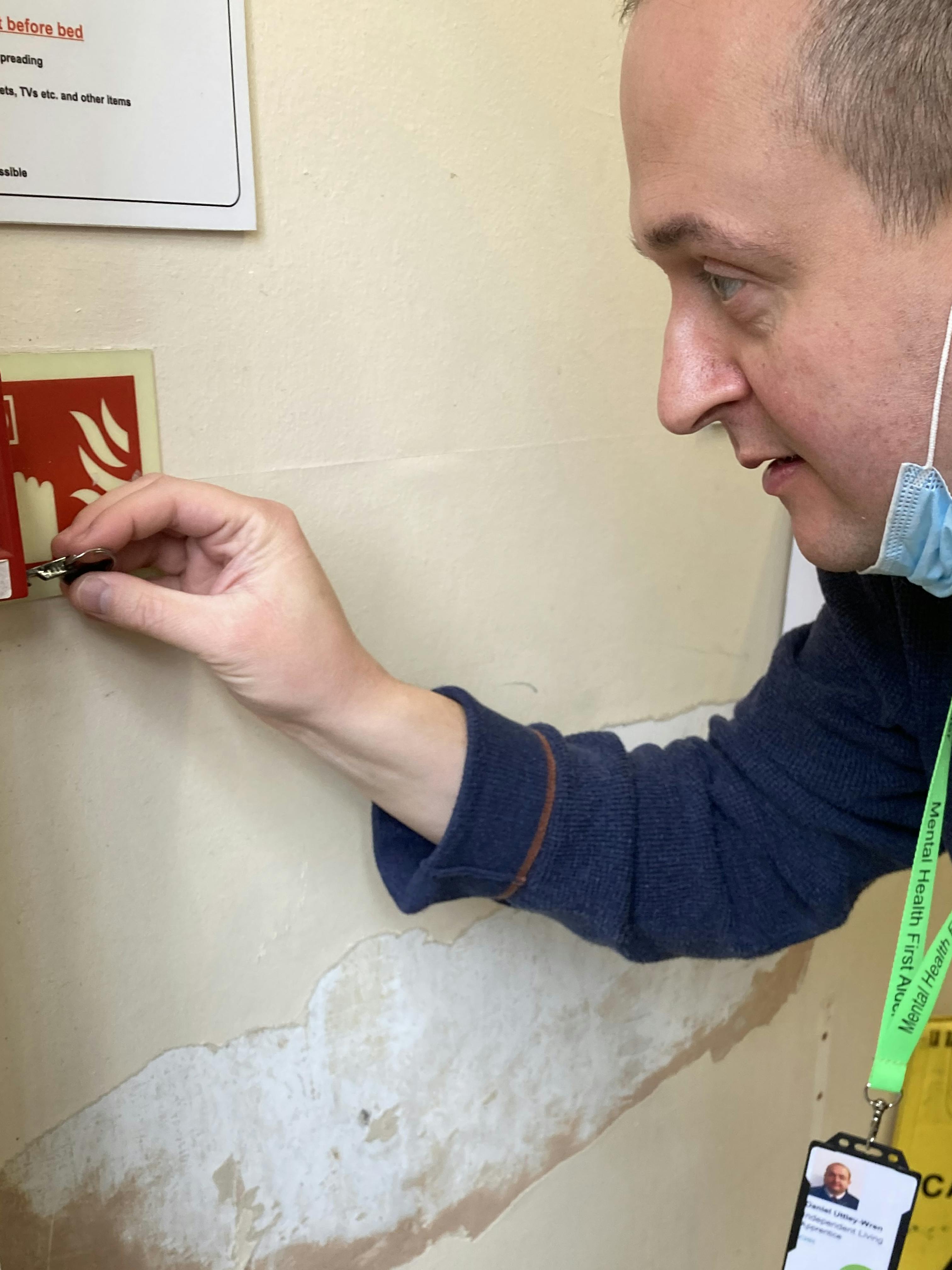 The Independent Living Team provides comprehensive person-centred, accommodation based and floating support service, coordinates a fair and transparent property allocation service, offers a community alarm/assistive technology offer, administers Local Welfare Provision and manages Council owned Independent Living Schemes. Safeguarding is paramount in everything we do and helping customers to achieve their full potential, supporting Central Bedfordshire Council's corporate objective of excellence and making Central Bedfordshire a great place to live and work.

We provide our apprentices with key team, role and Independent Living information in a personal achievement folder. We have also included the academy/role competency task list and the evidence, 1-2-1 and quarterly review sheets that we use to monitor and support development. The work we complete with each apprentice regarding employability skills and extra training are also captured on evidence sheets.

Following a review of our previous cohort, improvements were implemented to our current apprenticeship pathway plan, including how we structure their initial induction and management structure. Apprentices are managed within Operations who are able to liaise with the apprentices and colleagues to give a more structured guided learning plan and keep the apprentices on track to achieve full role competency sign off. This has worked very well and also helps to support the individual teams and officers that are working with them on a daily basis. We appoint mentors before our apprentices start who express in writing what value they can bring to this role and our mentors also complete a mentors training course. The mentor role is very valuable and gives our apprentice extra support & advice away from the management structure.

Our apprentices move through different areas of the team as per an 18 month plan, their line managers liaise with senior members of the team before, during and after each placement to ensure clarity and understanding of requirements. Prior to each placement we populate all calendars to give clarity over where they will be expected to work. Once in placement apprentices and colleagues are supported with their training and sign off of role based competencies.

Line managers complete all corporate documents, 1-2-1's, quarterly reviews, arrange extra training (lone working/difficult conversations/resilience) have regular catch ups with colleagues and apprentices and complete the employability skills section of the programme to enhance future job opportunities.

During COVID-19 apprentices have adapted to new working conditions, working within all COVID safety guidelines. Apprentices have been required to adapt to new and virtual ways in which to reach and support our customers maintaining service standards and delivery. Apprentices complete academic training and qualifications in a virtual environment.

Due to the rise in scams during COVID-19 apprentices lead on a fraud awareness campaign which was rolled out to all schemes helping educate, protect and empower our customers to stay safe. Apprentices were also involved in a project to help streamline the process for the local welfare grant provision scheme helping more customers access this vital service during the peak of the pandemic. This helped to prevent customers being at threat from losing their homes.

Apprentices showed resilience, determination and flexibility across the service to cover colleagues who were required to isolate or who were unwell or at risk of COVID-19 themselves. We are very proud of how our apprentices have overcome all challenges and barriers created as a direct result of COVID-19.