Apprentices In Action - Overcoming Boundaries
Presented By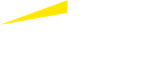 ---
Apprentices in Action, presented by EY, continues the successful campaign for 2023 with a focus on apprentices overcoming boundaries. A showcase on apprentices who have stepped up to grow their skills and career and deliver an exceptional apprenticeship. We are delighted that this campaign returns alongside presenting sponsor EY.
Following this theme, entries for the Special Recognition Award are now open, at the entry page.
Featured Apprentice Story
Apprentices in Action - BT
As part of the new Apprentices in Action series, hear from Umayr Tanveer from BT. Umayr was the winner of the Special Recognition Award at the National Apprenticeship Awards 2022.
Apprentices in Action - Overcoming Boundaries
More Apprentice Stories
Showing 49-60 of 70 items.