Apprentices In Action - Skills for Life
Presented By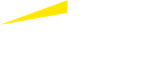 ---
Apprentices in Action presented by EY follows on from the success of 'Apprentices on the Frontline'. We are delighted that this campaign returns alongside presenting sponsor EY, with a new theme - 'Apprentices in Action – Skills for Life'
This year AiA looks to showcase extraordinary apprenticeship stories, with a focus on the role of young apprentices (16-20) in the digital and green skills sector, in line with key DfE priorities for 2022. In addition, the campaign will seek to highlight the achievements of young apprentices across the key sectors of Health, Construction, Manufacturing and STEM.
Featured Apprentice Story
Apprentices in Action 2021
A collection of some of the stories from the Apprentices in Action mini series.
Apprentices in Action - Skills for Life
More Apprentice Stories
Showing 1-12 of 39 items.